We wish you a Happy New Year!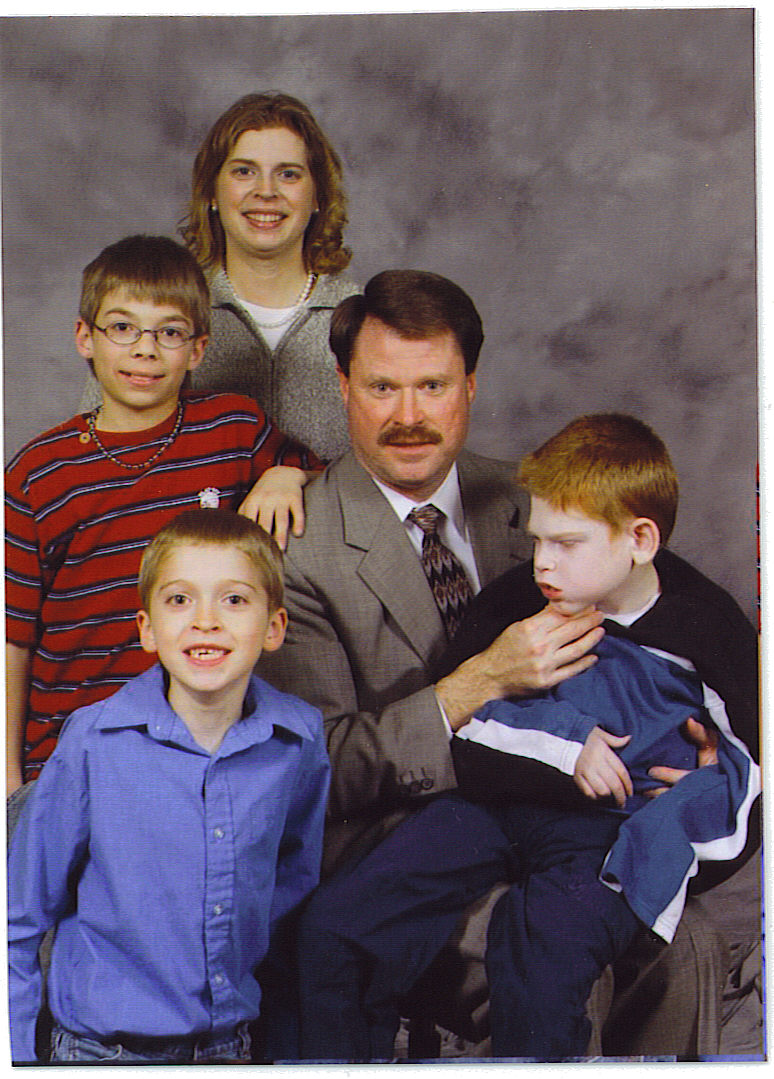 Thanks for visiting us. We've decided to jump into the 21st Century and spread our Christmas and New Year wishes via the Internet this year. Hey, it means we can share more pictures and MAYBE it will encourage me to update our site a little more often!

For those of you to whom we "talk" just once a year, yes, we are alive and well and still in West Jefferson. I have had such good intentions since last year at getting some sort of letter out, but, alas, it was not to be. So we've got two years of catching up to do.

I'll post our general information here, along with a few photos of what's been going on these past two years. Information specific to each member of the family will be available on his individual page, which you can get to by clicking the appropriate link to the left.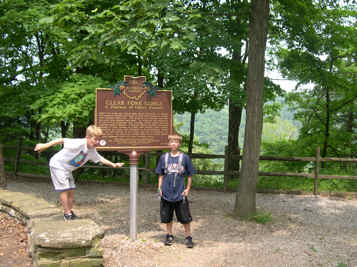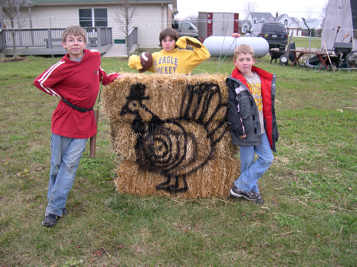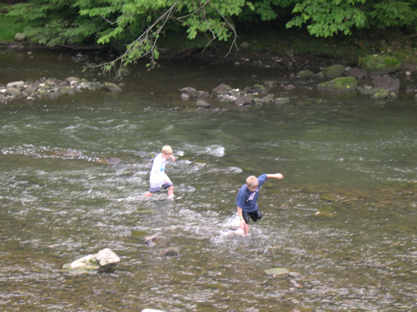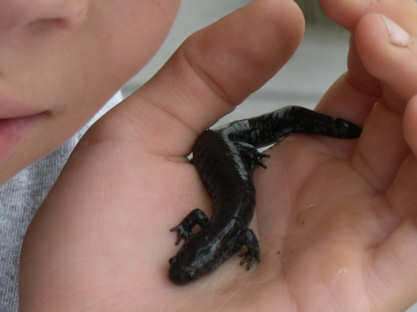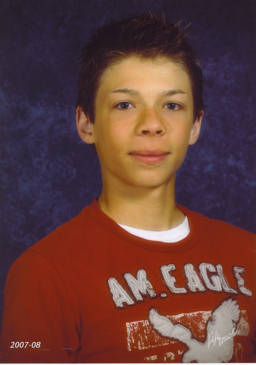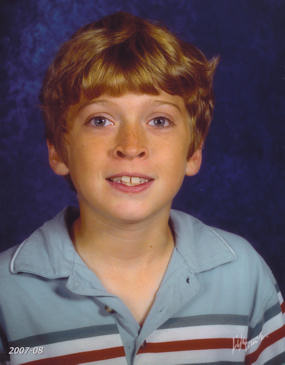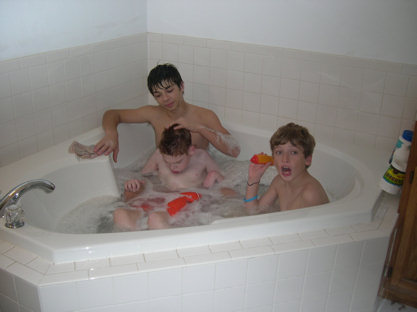 Taylor Family of West Jefferson, Ohio

Derek fell asleep in the rocking chair. Smokey is never one to let a lap stay empty, so he jumped up and stayed on Derek's lap until he woke up.

Above and below are photos of Derek and Philip during a trip they and Terry took during the summer of 2006 to the Mohican area in northeast Ohio. They had a blast and got to tent camp for their whole trip.

The boys made themselves some bows and arrows and then created this target with some straw bales we had leftover after a couple of hayrides. That's their cousin Blake in the middle.

What a cool salamander! Can't remember where they found him, but he stayed in a bucket ono the deck for a couple of days until they finally let him go.

When the boys were younger, all four of them (Terry included) would get into the "magic tub" every Saturday night for a bath and a movie on the portable DVD player. This was the first time in several years that the three Taylor boys were in the tub together. You can tell they're getting older and more modest -- now they have to wear swimming trunks in the tub!

This page was last updated: December 27, 2007